Publication Date: 10.01.2023 11: 00
🌊 ☀️🌴 Orihuela Costa is the southernmost part of the Costa Blanca Spain in the province of Alicante, belonging to the municipality of the city of Orihuela. This is one of the most attractive resort areas for tourists from many countries of the world for recreation, acquisition of property and permanent residence in Spain. Here are the amazing beauty golden and white sand beaches, marked with the blue quality flag of UNESCO, and the area is recognized as environmentally friendly by the highest European standards.
Benefits of buying a property in Orihuela Costa
First of all, it is worth noting great climate this area is warm and comfortable throughout the year.
🏠 Next, why property in Orihuela Costa is an excellent option for those wishing to acquire housing in this region, this is the presence of a developed infrastructure and transport accessibility, a large amount of greenery.
🇪🇸 ☀️🌊 There are a huge number of magnificent beaches, many marinas, bars and restaurants, shopping centers, including the largest entertainment commercial center Zenia Boulevard. There are also bike paths for sports enthusiasts. golf courses and football, tennis courts, sports centers. And for those who want to enrich themselves culturally, there is the opportunity to visit ancient palaces, churches, museums and other attractions. Among other things, in Orihuela Costa there are schools (Spanish, English, Norwegian and many others) colleges and institutes.
The developed transport network of Orihuela Costa is evidenced by the presence of several highways, combined with a web of European roads, a railway station and several airports located no more than an hour away.
Property market in selected neighborhoods of Orihuela Costa
Property in this part of Spain is represented in the following neighborhoods:
1.
Villamartin
, famous for its golf courses, whose history began in 1972. Here you can find any accommodation - from modern apartments in new buildings to luxury villas located right next to the golf courses.
2. Punta Prima - a microdistrict located in the southern part near Torrevieja. Property here is represented by a variety of forms and stylistic solutions, since the development began in 1960. In recent years, many luxury residential complexes have been built on the seafront, such as Sea Senes and Panorama Mar.
3. Playa Flamenca - an elite area, the first mention of which appeared in 1970. Coastal property is highly valued here and sells out very quickly once it hits the market. These are elite villas with land plots of medium size, and apartments in both new buildings and secondary housing in a Mediterranean style.
4. Campoamor - microdistrict, whose history began in the 1940s, and active development in 1960. The main property is represented by apartments from high-rise buildings and villas located near the coastline of the sea.
5. La Zenia - a microdistrict, the construction of which began in 1974 around the large golf club Villamartin Golf Club, built two years earlier. Elite area, beautiful sandy beaches, developed infrastructure, Zenia Boulevard shopping center, excellent property, suitable for resort life or holidays in Spain.
6. Mil Palmeras is a microdistrict, the property of which is presented in the form of apartments, apartments, small villas. There is a beautiful promenade, many services and entertainment.
7. Cabo Roig - An elite area of ​​Orihuela Costa, more suitable for vacationers, although many live here all year round. Here you can buy premium property, represented by two-story villas, as well as Mediterranean townhouses and small villas and houses. There are also new buildings - modern high-tech apartments.
8. Los Dolses - a microdistrict with property in the form of townhouses, apartments with common areas in the form of recreation areas, gyms, swimming pools and more. There are commercial centers. Beautiful well maintained area near Zenia Boulevard. It is in great demand among residents of European countries.
🇪🇸 ☀️🌊 Whatever you choose property in Spain in this region - in any case, this is an ideal investment for both individual and commercial use. Perfect for holidays or permanent residence in Spain!
Video 4K Ultra HD Nature and beaches of Orihuela Costa
4K video Spain, La Zenia, Cabo Roig
Weather in Orihuela Costa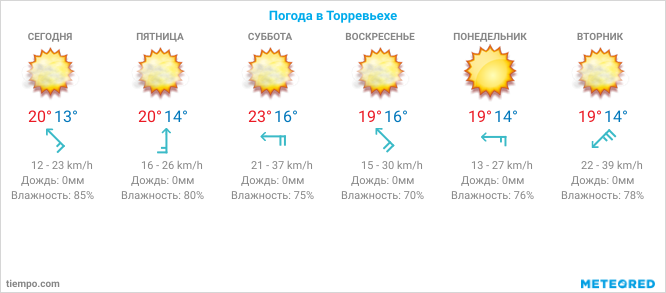 Weather - Tutiempo.net